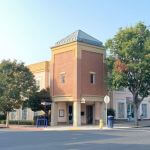 The Benicia Chamber of Commerce supports its members by providing services and opportunities that relate to advocacy, resources, and community. Many of our programs fulfill two or more of these goals, but are generally broken down by example below.
The Chamber Serves as a Collective Business Voice in the Community and as your Business Advocate:
Meets regularly with elected and public officials
Attends and monitors city council meetings
Conducts monthly advocacy meetings, including a Women in Business Advocacy Hour
Exclusive access to the Business Advocacy Committee
Serves as liaison between your business and the city government
Communicates with all county and area chambers to ensure spread of accurate information
To us at the Benicia Chamber, Advocacy refers to promoting the interests of the business community. This includes educating our members on relevant issues, providing access to gateways for self advocacy, and advocating on the behalf of our members.
Referral Program and Chamber backing
Access to California State Chamber events and news, including continued education opportunities for business owners and staff
Online Membership Directory
Certificates of Origin Certification
Exclusive access to Chamber Committees
Full access to calendar of events
Meeting room use at Chamber Office
Additional advertising opportunities through events and the Chamber Office
Email Newsletter with member exclusive access to advertise business news, upcoming events, or important announcements
General volunteer opportunities for large groups of staff
Resources is our broadest benefit, and likely the most tangible for new members, as all Chamber Resources are immediately available upon joining as a Chamber Member. Whether you are starting a new business, expanding your business, or simply looking to improve your business, the Benicia Chamber of Commerce provides a wide variety of resources for businesses of all sizes."
Monthly Mixers
Ribbon Cuttings for new businesses, grand openings, relocations, or large celebrations
Networking events, including mixers
Member-member discounts
Beyond business contacts, Community is incredibly important to us here at the Benicia Chamber. Our networking events go above and beyond to connect you with other Benicia Business owners in meaningful ways to grow both business and a continued sense of community. Chamber Membership is the best way to learn about Benicia from those who know it best.